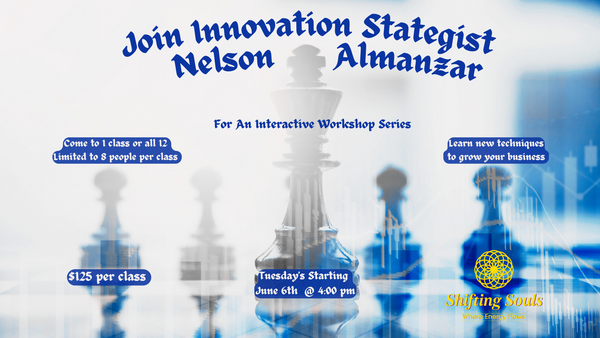 Summer Business Success: An Interactive Workshop Series
This summer, experienced innovation strategist, Nelson Almanzar, welcomes Orlando's entrepreneurs and small business owners to an interactive journey designed to catalyze business growth. With a series of 12 workshop sessions, Nelson leverages his extensive experience in digital design, UX/UI, and product management to create a transformative learning experience focused on practical solutions and strategic insights.

These workshops, with a limited occupancy of just eight participants each, offer an engaging and personalized learning environment. With a focus on collaboration and active discussion, participants will delve into problem-solving strategies, understand their customers better, and discover how to seize new opportunities.

To ensure our sessions remain relevant and relatable, we draw from real-world business cases, showing how emerging technologies such as AI and ML can be used in a practical context to drive strategic decisions and competitive advantage. However, the emphasis remains on the principles underlying these tools and their application to any business, regardless of technical expertise.