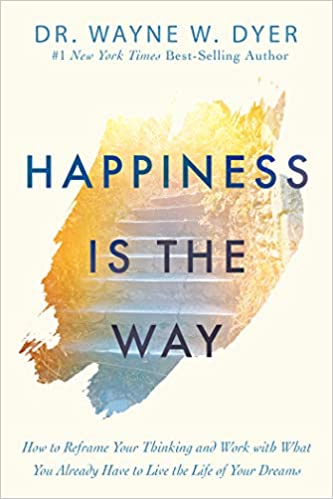 *Happiness Is the Way: How to Reframe Your Thinking and Work with What You Already Have to Live the Life of Your Dreams Hardcover
The first book of spiritual teachings in several years from international best-selling author and beloved spiritual teacher Dr. Wayne W. Dyer. This book pulls from audio lectures of Wayne's from the 1990s and 2000s, restructuring them in a cohesive way to offer a fresh take on his teachings.
One of Dr. Wayne Dyer's favorite quotes was "When you change the way you look at things, the things you look at change." So in this book, which collects some of Wayne's most classic teachings in a new format, you will find a novel solution for most any problem you may be encountering. For, as Wayne was also fond of saying, "There is no way to happiness. Happiness is the way."