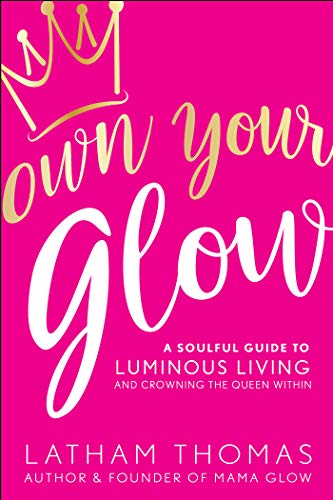 *Own Your Glow: A Soulful Guide to Luminous Living and Crowning the Queen Within
Celebrity wellness and lifestyle guru,
Latham Thomas
provides soulful principles that offer an illuminated path for examining life's challenges, helping you curate your path to greatness, while embracing your uniquely feminine attributes. Packed with rituals, meditations, and snackable lifestyle tips, Thomas provides a clear framework for harnessing your passion, developing spiritual fitness, and embracing true vulnerability. This guide is for anyone who wants to witness her own life transform and contribute to the positive change of the world around her.
Combining spiritual, psychological, and self-reflective tools, Thomas offers an antidote to the hustle-hard, make-it-happen mainstream culture and fosters slowing down, intentionality, and self-care as a pathway to empowerment. How much more potent and powerful would we all be if we embraced our inherent talents, strengths, and feminine edge, rather than dwelling in patterns of self-criticism, doubt, and catty competition?
Thomas invites you to step into a soulful, fulfilling life of freedom, transcending self-destructive habits and creating a blueprint for a more gratifying, centered, and bountiful way of living.
Own Your Glow
is an awakening roar for women to mobilize, become the masters of their lives, and hold their crowned heads up high, letting their relentless light from within shine bright for the world.